ATTIC  RENOVATION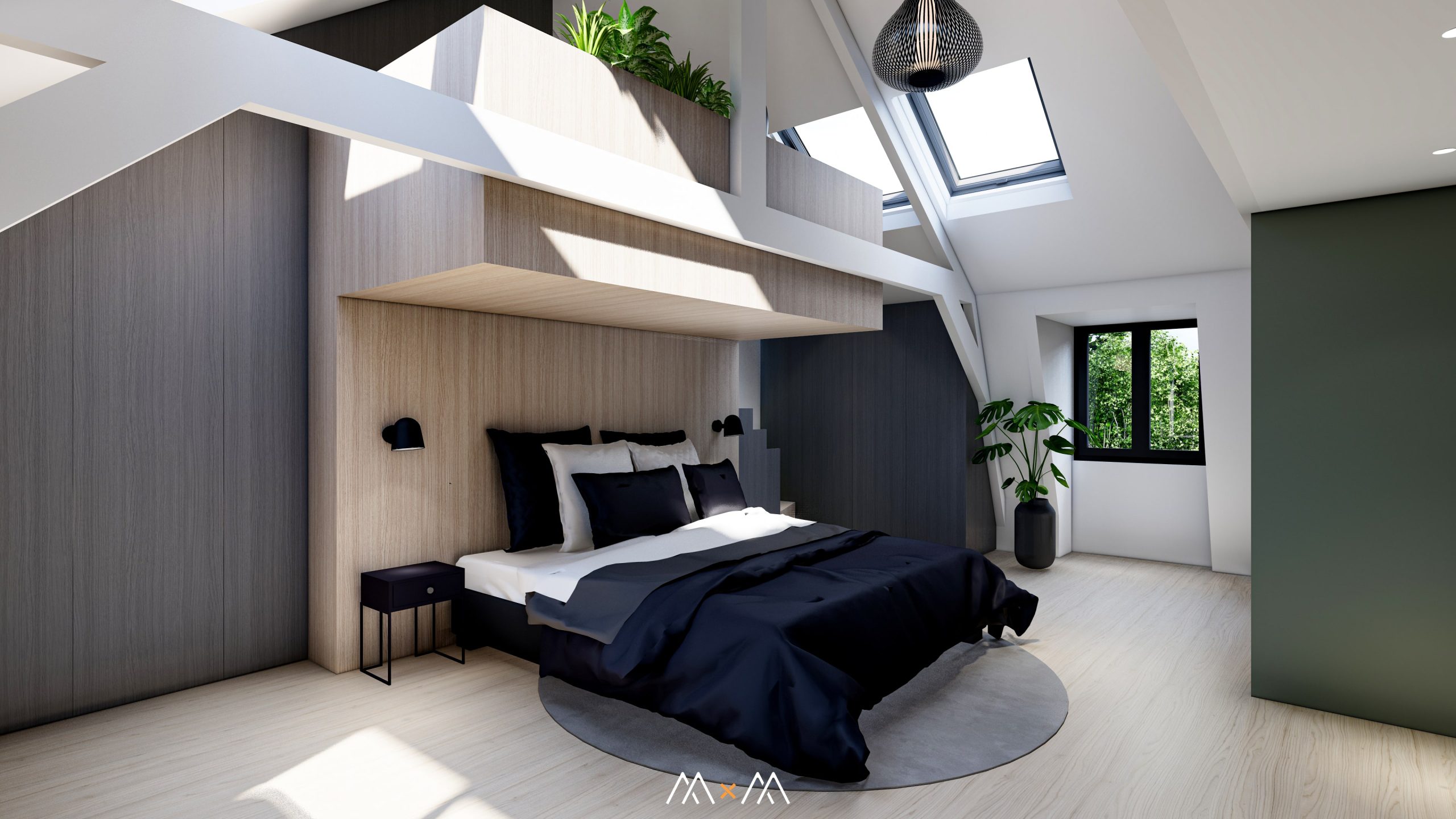 project: ATTIC x RENOVATION
status: under construction
program: residential
NL 
Het ontwerp voor de verbouwing van de zolder omvat ruimtelijke indeling, waarbij een slaapkamer, badkamer en werkplek worden gecreëerd. Het unieke van het ontwerp is het 'zwevende' werkplek-eiland boven het bed, dat de zolder een unieke en moderne uitstraling geeft. De slaapkamer is ontworpen om een ruimtelijke sfeer te creëren, met slim gebruik van de beschikbare ruimte. De zolder is voorzien van moderne en eigentijdse uitstraling.
Het 'zwevende' werkplek-eiland is het middelpunt van de zolder en biedt een inspirerende omgeving om te werken. Het zwevende ontwerp geeft een gevoel van ruimtelijkheid, waardoor de zolder een open en uitnodigende sfeer krijgt.
Het ontwerp voor de verbouwing van de zolder combineert functionaliteit met esthetiek en zorgt voor een bijzondere ruimte.
ENG
The design for the attic renovation includes a spacious layout, with a bedroom, bathroom, and workspace being created. The unique aspect of the design is the "floating" workspace above the bed, giving the attic a distinctive and modern look. The bedroom is designed to create a sense of space, making clever use of the available area. The attic has a modern and contemporary appearance.
The "floating" workspace serves as the focal point of the attic, providing an inspiring environment to work in. The floating design adds a feeling of spaciousness, making the attic feel open and inviting.
The design for the attic renovation combines functionality with aesthetics, resulting in an interesting space.