BARN  HOUSE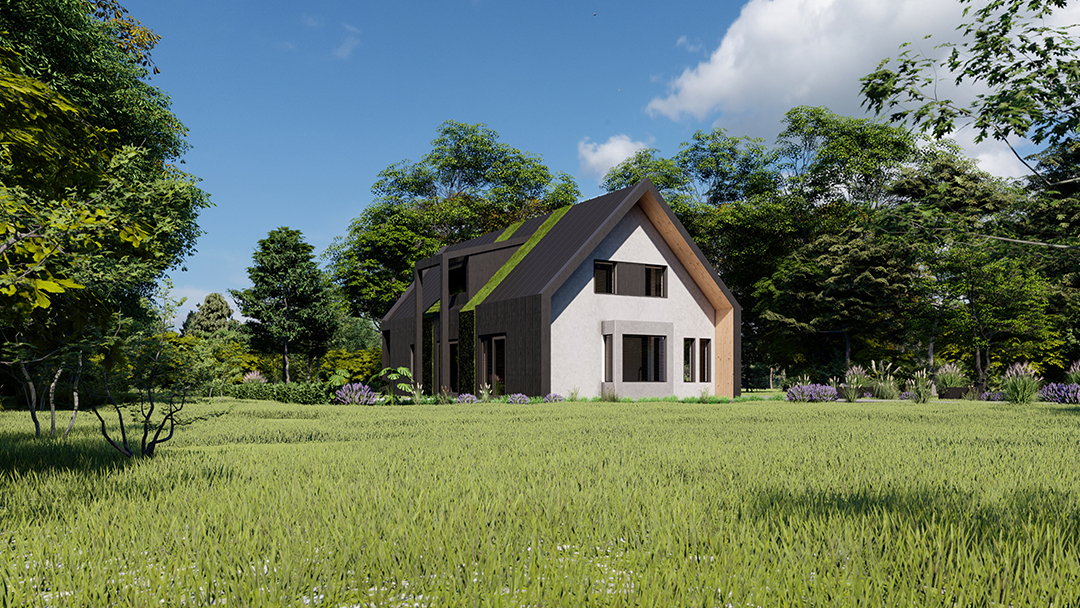 project: BARN x HOUSE 
status: ID (in development)
program: private residence
This old-fashioned '90's house is transformed into a contemporary home. The outlines are  sleek. The appearance is clear and modern. 
The facade cladding is made of Burned Wood, which is durable and sustainable. The front facade is covered with permeable chalk plaster, an ecologic material which is vapor open. This enhances the indoor climate.
The green roofs give an ecologic feel to the house, but in a modern way.