HOUSE  RENOVATION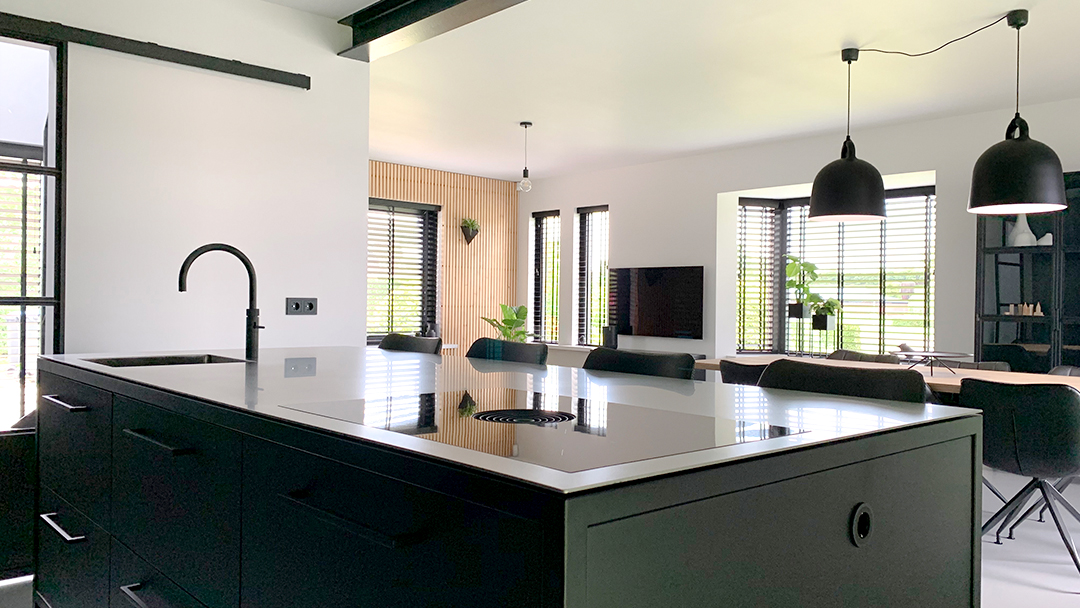 project: HOUSE x RENOVATION 
status: complete
program: private residence
This old-fashioned '90's house is transformed into a contemporary home. Existing walls and openings are demolished in order to create an open plan lay-out. The connection between living, dining and cooking is optimised. 
The wooden plant wall creates a lively feeling in the home. The wall is modular and the planters can be placed everywhere on the wall.  
The free standing steel kitchen island with floating stainless steel counter top creates spaciousness. The kitchen has a hidden door to the scullery.  
The industrial elements, like the steel kitchen and stairs, in the house melt together beautifully with the wooden plant wall and plants.
design: MxM architecture + design
project management: MxM architecture + design
flooring: CheZZ flooring
wall finishing: MVH stucadoors
stairs: Metaal Art
gross floor area: 160 m2